New Delhi, October 13, 2023 – The World Biogas Association India Congress 2023, a two-day flagship event held at the Hyatt Regency in New Delhi, witnessed high-level engagement from leaders and captains of the global biogas sector. Notable among them was Mr. Hardeep Singh Puri, Union Minister of Housing and Urban Affairs & Petroleum and Natural Gas, who shared his valuable insights on the significance of biofuels in India's green energy transition and the role of uninterrupted energy availability in sustaining the country's economic growth.
Global Biogas Sector Leaders' Interaction: Expressing his delight on social media, Mr. Puri highlighted the importance of interacting with key figures in the global biogas sector during the inaugural sessions of #WBAIndiaCongress2023 event. This interaction emphasized the potential for fruitful partnerships within the rapidly growing bioenergy sector.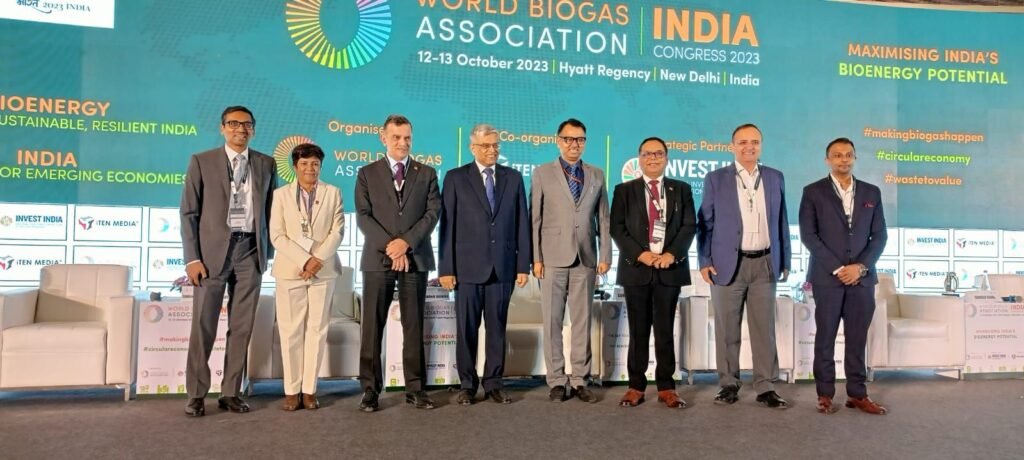 Distinguished members from the Indian Sugar Mills Association (ISMA) and biofuel machinery beacon Praj Industries played a significant role in the success of the event, providing insightful presentations that added depth and value to the Congress sessions.
A significant highlight of the Congress was the unveiling of the World Biogas Association's India market report, a collaborative effort with Invest India. This report is expected to serve as a valuable resource for stakeholders in the bioenergy sector.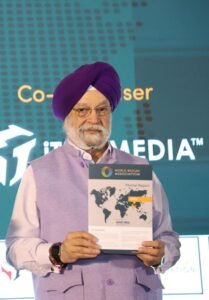 World Biogas Association Congress Series, aims to accelerate biogas development globally. With a focus on supporting countries in their pursuit of Net Zero commitments, the event provided a collaborative platform for key stakeholders from government and industry to optimize bioresources, overcome growth obstacles, establish partnerships, and disseminate best practices.
Ministers, global industry leaders, and expert speakers from various sectors graced the event with keynote speeches and presentations, covering topics ranging from policy and regulation to project finance, plant optimization technologies, and transportation. The meticulously designed sessions delved into all critical aspects of biogas delivery and implementation at scale within India.
The event attracted a diverse audience, including government officials, policymakers, representatives from petroleum companies, sugar mills, municipalities, anaerobic digestion operators and developers, agricultural firms, waste management companies, financiers, energy networks, and consultants from both local and international arenas.
The Cogeneration Association of India, serving as an Association Partner, and Sugar Times magazine was  the official media partner, added their support, contributing to the overall success of the World Biogas Association India Congress 2023.
As the curtains fall on this transformative event, the legacy of the Congress is poised to resonate across industries, driving collaboration, innovation, and sustainable practices in the pursuit of a greener, more energy-independent future for India and the world.